---
iPhone 8 Plus
screen

Replacement Service

If you own the iPhone 8 Plus, finding quality and reliable 8 Plus repair service you can count on definitely puts your mind at ease. When your 8 Plus needs anything from a screen repair, charging port replacement, unlocking forgotten passwords and lock-screen pattern to a battery replacement, accessories and screen protector installation Techbay Electronics has precisely the right replacement parts, tools, and many years of experience to get the job done right the first time – fast and error-free. You can also sell your 8 Plus to Techbay or trade it in for one of the many premium pre-owned devices available in any of our stores near you.

This repair service page was last updated 9 months ago
LIMITED LIFETIME WARRANTY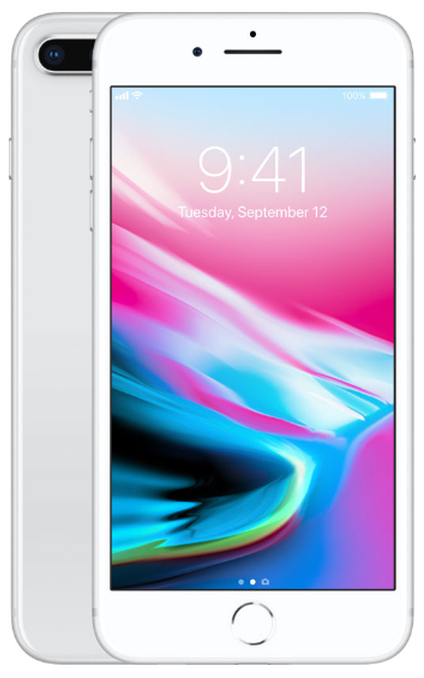 Apple iPhone 8 Plus Models Matching (A1864, A1897, A1898) smartphone. Announced Sep 2017. Features 5.5? IPS LCD display, Apple A11 Bionic chipset, Dual: 12 MP (f/1.8, 28mm, OIS) + 12 MP primary camera, 7 MP front camera, 2691 mAh battery, 256 GB storage, 3 GB RAM, Ion-strengthened glass.
iPhone 8 Plus Screen Repair Ksh.4000.00
Today's smartphone design trends are mostly all-glass, large high-resolution displays with a glass battery cover and your iPhone 8 Plus is no exception. The design approach makes for a stunningly futuristic look, yet so fragile a device. If a shattered screen is wrecking havoc on your beloved iPhone 8 Plus, you can count on Techbay Electronics for fast, professional, factory-standard screen replacement services. Most screen replacements may be done on the same day, if not instantly in any one of our conveniently located stores. Contact your nearest Techbay Repair Centre today to receive a free non-obligatory quote on your iPhone 8 Plus screen repair. Remember to ask for our wide variety of iPhone 8 Plus cases and screen protectors to protect your iPhone 8 Plus screen from future damage!
iPhone 8 Plus Water Damage Repair
Although the smartphone industry has shifted towards designing water-proof or water resistant devices, few phones are truly water resistant and even those that are can only withstand immersion in water for only a few minutes. If water has seeped into your iPhone 8 Plus, act quicky to avoid damage to the motherboard and other internal components, visit Techbay Electronics as soon as possible. If your device has a removable battery remove it and don't put it back in the device. By opening the device, cleaning and drying it out to rinsing it and removing foreign objects and debris and replacing any damaged parts, Techbay technicians will use our expertise to bring your iPhone 8 Plus back to life. While you're in our stores, remember to ask about our limited lifetime warranty! If your device malfunctions due to the quality of a replacement part or our workmanship, we'll fix the problem free of charge.
iPhone 8 Plus Charging Port Repair
If your iPhone 8 Plus isn't charging properly, don't rush to conclude your phone charger or your battery is broken. Based on many years of experience at Techbay, 8/10 of the time the problem is usually a broken charging port - and solution - is much simpler than you think by replacing the broken port Techbay will bring your device back to life again.
---
Apple iPhone 8 Plus Screen Replacement Service Detailed Info
Brand Name : iPhone
Model Number : iPhone 8 Plus (A1864, A1897, A1898, , A1899)
Color : Gold, Space Gray, Silver, Red
Product Description
Touch Screen Digitizer and LCD Display Screen Replacement For iPhone 8 Plus Replace the old, broken, cracked or damaged phone LCD display screen and touch screen digitizer. The screen replacement and repair will make your smartphone device look new and more refreshing than ever before. The complete screen will completely fit and work as the original, genuine screen. Professional installation is highly recommended if you buy the screen from us. We will not be responsible for any damages to your cellphone or mobile phone or smartphone that you may cause during the changing and repair of replacement parts. Replacement screen is fit for iPhone 8 Plus with model number matching:-
Compatible Models
A1864 (USA, Hong Kong, Australia, New Zealand, China)
A1897 (EMEA, UAE, LATAM, Canada, USA - AT&T/T-Mobile, Singapore);
A1898 (Japan)
It is used to replace broken, damaged, cracked or unusable screen The replacement screen is brand new and of highest quality Each touch digitizer and LCD display is tested thoroughly before installation or delivery
If you buy this part packaging will include:
Package Including:
Complete LCD Screen and Touch Screen digitizer x 1 for (Bonded/joined LCD and Touch screen) or
LCD Display x 1 and Touch Screen x 1 (For parts that come originally separated)
Installation
Techbay Electronics will not charge you any installation fee for any screens bought from any our user stores. The customer is however required to meet all the shipping cost to send your device to our offices and back. If you prefer you can bring the item to our offices personally.
How Long Does Installation Take?
Your phone screen replacement process or repair will take approximately 40 Minutes ~ 1 hour. However some phone models might take longer to allow the adhesive enough time to bond properly. This time though will also vary depending on how many people you will find on queue. Customers are advised to come in early to avoid long waiting time and queues at our service centre.
Replacement Touch Screen Digitizer and LCD Screen for iPhone 8 Plus Replace the old, broken, cracked and damaged one Repair will make your valued device look new, fresh and more refreshing than ever Replacement Parts and of highest quality supplied by OEM and are guranteed to Completely fit and work Each item has been tripple checked and is in good condition before shipping
Professional installation is highly recommended. We will not be responsible for any damages to your cellphone/mobile phone that you may cause during the changing of replacement parts Before Installation Notes
Tips for Technicians and DIYers
Test the spare part before installation. When testing, do not remove any protective film, stickers or tags. Please pay attention to the problem of ESD or fully known as electrostatic discharge electricity. Sometimes your body may by positively or negatively charged and transfer of this charges to the spare part can destroy tiny, highly sensitive circuits within the part. Before attempting any repair, be sure to ground yourself in an ESD (electro static discharge) strap. This will prevent static electricity from damaging the electronic components within the phone. Ensure you wear eye protection and use caution not to cut your finger with the glass splinters that may break away from the old part.
Simulate testing screen replacement by connecting the connector only and powering on the phone. The screen is a very fragile product before it has been glued to the chasis of the phone. We strongly suggest carefully testing before installation. Please simulate testing, which means take the mobile phone apart, (motherboard + LCD or screen) and connect the new replacement, power on the phone and run test. When the test is finished and you are satisfied the new part works to your expectations, remove the protective stickers underneath the screen and continue with the repair and replacement. If test is OK, please install it. If it can not show display or touch is erratic, please contact us at the very first time as soon as possible. And please do not force it to be installed in mobile phone. Remember in mobile repair if you are forcing it then you are doing something wrong! We will not be responsible if the mobile phone is damaged during installation.
Do not over-bend the flex cable. Please make sure LCD Display cable does not over-bend. Over 90 degrees bends will cause breakage and a black display.
Please Note:
When you receive the screen, please check it, if there is any damage, please contact us. Though not likely, it is possible for damage to occur during transport we understand this. Before installation, please test the screen, it is not eligible for warranty if the screen is damaged during installation or during usage. The screen is eligible for warranty if there is no physical damage and the warranty seal is intact
How Much Will It Cost?
At Techbay, iPhone 8 Plus repair services don't have to break the bank. Our services are both fast and budget-friendly. Depending on the type of damage and the extent of the damage to your iPhone, repair costs will vary. For an accurate estimate on your iPhone 8 repair services, please contact your local Techbay store.
We Can Fix Your iPhone 8 Plus
Same Day Repairs
Drop It Off or Mail It In - You Decide
Only High-Quality Parts
Specially Trained Staff
Free Estimates
Buy / Sell / Trade Your Current Device
Local Service
Limited Lifetime Warranty
Locate your local Techbay store to repair your iPhone 8 Plus
Store Locator
Techbay Knowledge Base
Latest Common Issues